5 Ways an Advocate Can Make All the Difference!
Aug 14, 2023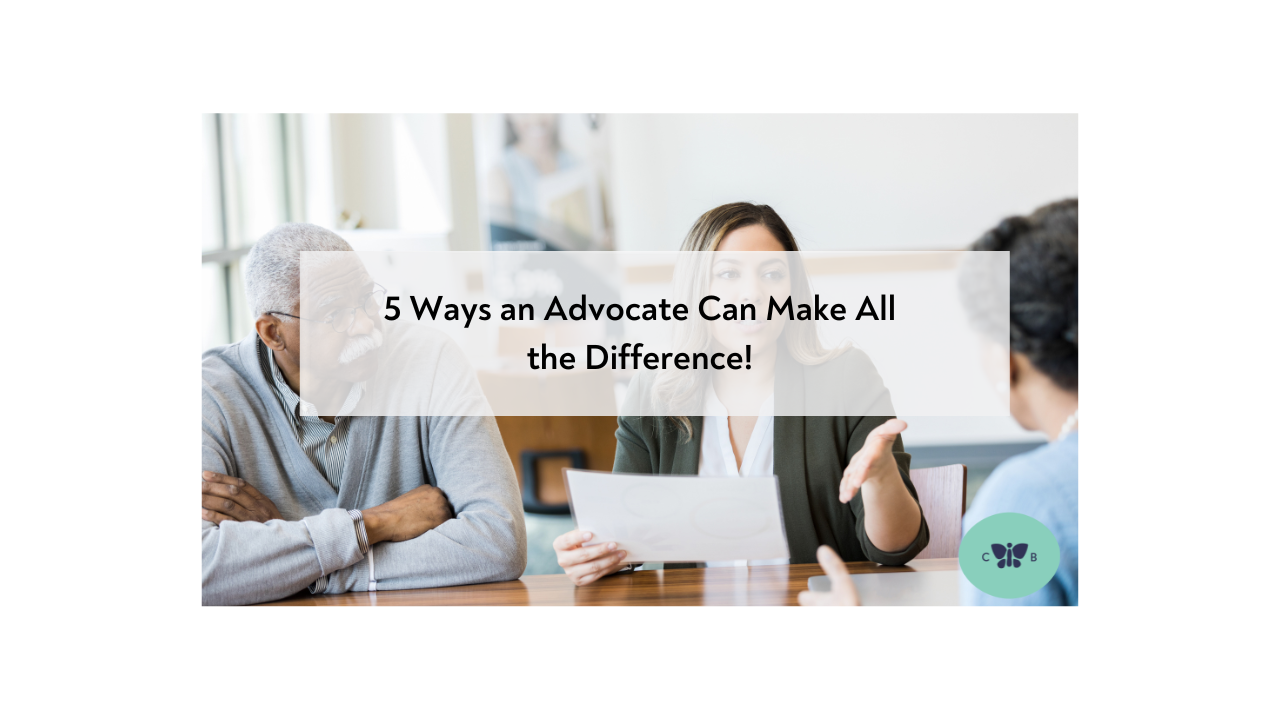 Five Ways an Advocate Can Make All the Difference!
If you're reading this, chances are you're trying to wrap your mind around the challenges of navigating the world of special education for your child.
I know, as a parent, your child's happiness and success in life are undoubtedly at the forefront of your mind….24/7.
But let's face it; the journey can be overwhelming, stressful, and sometimes even downright confusing.
That is why I do what I do—to be your guiding light through the maze of educational systems, insurance companies, and federal grants your child may qualify for.
Whether you hire me or another advocate—I want to highlight all the benefits a special education advocate can have on your child's happiness and success!
Understanding the Maze of Special Education Laws and Policies
We get it; navigating the intricate world of special education laws and policies can feel like deciphering a toddler's drawing…
Know this:
A qualified advocate is well-versed in these legal complexities and can break them down so you completely understand them.
You'll have someone by your side who knows your rights, your child's rights, and how to secure the necessary services and accommodations they need to thrive….and they may or may not have maybe even gotten a law or two passed in their state to benefit children with disabilities (hey that's me!)
Personalized Support Tailored to Your Child's Unique Needs
Every single child is unique.
An advocate understands that one size does not fit all regarding your child's needs.
As soon as we start working together, I will dive in and make sure I understand your child's strengths, challenges, and interests, so we can craft a customized support plan that maximizes your child's potential.
Empowerment for Parents - You've Got This!
As a parent, you are your child's most powerful advocate, and I am here to boost your superpowers!
Partnering with an advocate will empower you with the knowledge and confidence to effectively communicate with schools and insurance companies, ensuring your voice is heard and your child's needs are met.
Peaceful Conflict Resolution - Let's Talk It Out
Occasionally, conflicts may arise with schools or insurance companies regarding the services your child needs; we know this. That is why my 6-month mentorship program is called Grit and Grace (link to waitlist) because we are working hard advocating for your child, but always with grace!
I am a peacemaker, experienced in resolving conflicts through open communication and collaboration. It's pretty typical when I'm in a meeting with you and your school team that we find common ground to ensure your child's best interests remain at the heart of every decision.
Access to a Treasure Chest of Resources
Picture this:
A treasure chest filled with invaluable resources, workshops, and support groups that can further enrich your child's educational journey.
Most advocates, like myself, have an entire network of extremely valuable resources, all to help your child reach their full potential.
I get what you're feeling, as I have been navigating this lifestyle for 18+ years with my daughter Hannah. Learn more about Hannah & Me
The endless appointments, paperwork, and uncertainties can leave you feeling like you're riding an emotional roller coaster that you want to get off, but you can't.
Hiring an advocate means having a supportive hand to hold, so you can focus on what truly matters—creating beautiful memories with your child and watching them flourish.
With my expertise and your love, I know we can pave the way for your child to soar to new heights that you and I probably can even imagine!
If you're ready to embark on a journey of empowerment and advocacy, CLICK HERE and see how I can help you!
Or don't be afraid to shoot me an email with any questions you have!
Let's light up your child's path to happiness and success together!